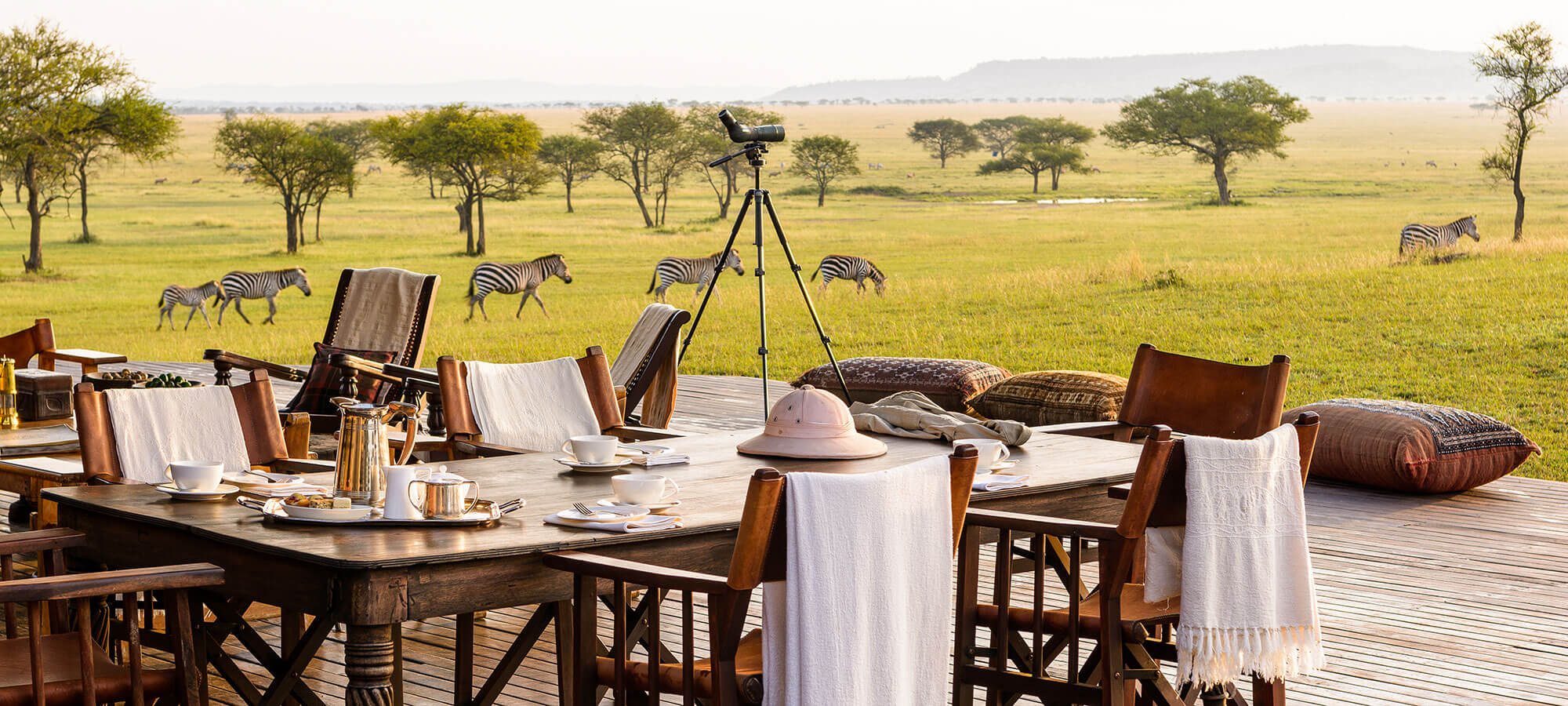 "If one were limited to a single word when defining 'luxury' safaris, that word would be accommodation.
Where will you put your head to pillow after a day's touring adventure. Be it on safari, by rail or by private vehicle, there simply are magnificent choices in all regards. Thereafter, one should decide upon joining a group with very limited membership or choose customized travel, with a private driver and guide.
Lodge safaris are for the discerning traveller who wishes to experience Eastern Africa's wilderness in comfort and ease. During the day, you will be out in the bush exploring the wilderness of Tanzania and in the evenings you will enjoy all the amenities your lodge or tented camp has to offer.
"People's travel aspirations are changing, and this is true throughout the market. The new definition of luxury is no longer a 6-star hotel with flunkeys and banquets and ever more exquisite spas, but is an experience created for your own personal preferences that combines enrichment, enjoyment and education, with the time to appreciate your surroundings at a price that represents value for money.